Introduction
While working as a service crew member of Ground Up Climbing Gym, I was given the opportunity to create an HTML newsletter for the gym members. This newsletter was made using the HTML syntax and sent out using the company's marketing Gmail account.
The Look Of The Newsletter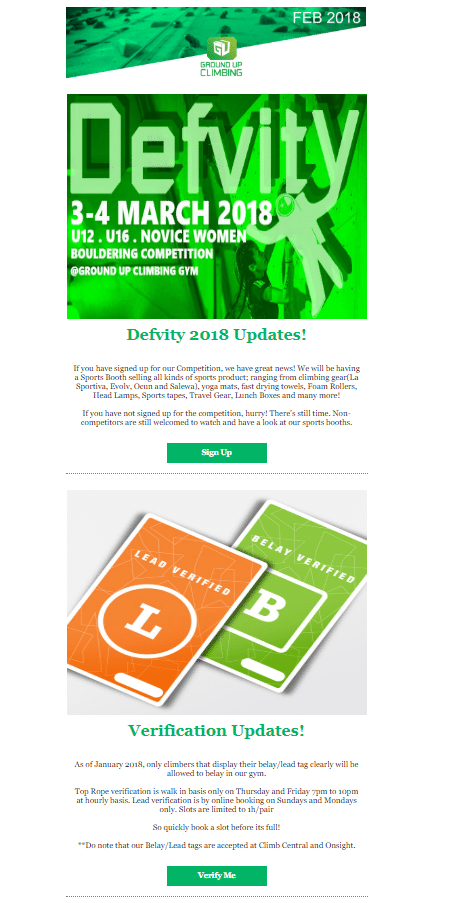 The Newsletter HTML Code
When creating the HTML code for email, it was impossible to use a separate CSS or place it in the head, it had to be done inline. Another thing I noted was that the layout had to be done using the table format, no grids or flex.
How I did it
Step 1: I created the newsletter and ensured that the media used were accessible throughout the internet by hosting them in a google drive.
Step 2: I copy the HTML code with the <html> tags into a new Gmail message using the developer tools of google chrome.
Step 3: Go to Gmail and with a new message, right-click the email text area and select the "inspect" option.
Step 4: The developer console will appear and look for the email text area. One trick I do is to type some text in the email text area and look for that in the console. Look for it like in the image above. Click on the tiny three dots next to it and click on the "Edit as HTML" option.
Step 5: Select on the text that you have typed in the email text area and replace it with the HTML code of the newsletter.
P.S. Feel free to use this method if you find MailChimp to easy and boring to use for your email marketing campaigns.